Fresco Texturizing Powder
Regular price
Sale price
$11.99 USD
Unit price
per
Sale
Sold out
Fresco™ is a powdered texture additive that makes it easy to get a chalky, rustic, seaswept, or highly textured finish. Using Fresco™ is as easy as mixing it into Fusion Mineral Paint™ and applying it!

Fresco is 100% Natural.
Depending on your mix and application, you will get a different end result. More fresco creates more texture, less will create a smooth chalky finish.

| | |
| --- | --- |
| Application Tool |  Brush, Sponge, Spatula, or use with a Stencil. |
| Re-coat Time |  1-2 hrs depending on thickness applied |
| Top Coat |  Not required - however, any topcoat can be applied if desired and tinted waxes are great to highlight the textures. |
| Clean Up |  Water |
| Coverage |  35 sq.ft. |
| Recommended Uses |  Add texture to virtually any surface. Make a chalky paint finish with Fusion Mineral Paint |
| Can Be Applied To |  Fabric, Metal, Wood, Plastic, Painted surfaces. Non-oil, non wax surfaces. |
| Can Be Painted Over |  Yes |

OTHER WAYS YOU CAN USE IT 
This product is extremely versatile and can be applied using a brush, sponge, spatula, or any other application tool to create various effects and textures.
DIRECTIONS

HOW TO USE IT
Add Fresco powder to your Fusion Mineral Paint and stir. The more powder you add the more texture you will achieve. The more you stir, the more chalky and smooth the finish will become.

Apply as many coats as desired, mix with any colours you like.
BENEFITS

It can be top coated to accentuate texture
It is highly water resistant - no top coat is required
Great for hiding imperfections in furniture
Can be custom tinted. Just add a few drops of paint or metallic and mix, then use!
It is ideal to use for embossing through stencil patterns to create a raised effect.
FREQUENTLY ASKED QUESTIONS

How do I get a chalky finish with Fresco™?
Add about 2 tbsp of Fresco™ powder to a pint of Fusion. Apply the mixture to your prepped surface in various directions for a hand-painted look. If any lumps occur, brush them out.

How do I get a crackly, heavy-textured finish with Fresco™?
For this texture, you want a lot of Fresco™ powder added to your paint. Try a 1 to 1 ratio to start. Apply a thick layer of the mixture to your prepped surface. Allow it to set for 10-20 minutes. Knock down any heavy lumps by passing your brush over them. The heavier the texture, the larger the cracks you will get. Letting the surface sit in sunlight, heat, or even using a hair dryer will increase the cracks.

Check this post for more information: https://fusionmineralpaint.com/restore-rubbish-european-chic/

How do I get a seaswept finish with Fresco™?
Mix about 1 part Fresco™ to 2 parts Fusion Mineral Paint. Apply the mixture to your prepped surface. To add extra texture, try a stippling effect. Allow the mixture to set for 10-20 minutes and then knock down any heavy lumps by passing your brush over them. Allow to fully dry, then continue with additional colours and layers of paint. Fresco™ is not required in additional layers of paint. Complete the look by wet sanding to expose the multiple layers of paint and texture. For best results use a 220 grit sanding sponge. You can even do a little bit of antiquing with Espresso Wax or Antiquing Glaze to enhance the details.

What can I use Fresco™ on?
You can use Fresco™ on anything that you use Fusion on! Fresco™ dries to an extremely durable and tough finish.

Read all about the most frequently asked questions on our FAQ page.
Share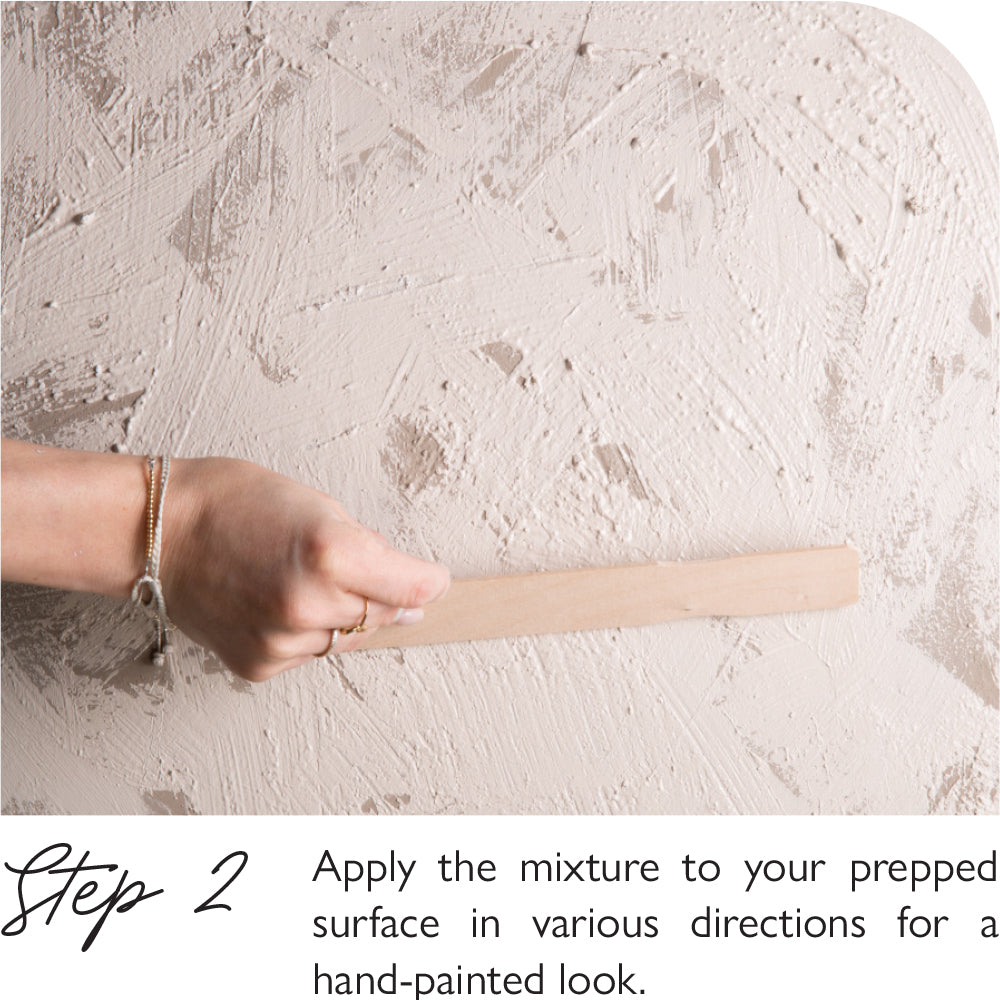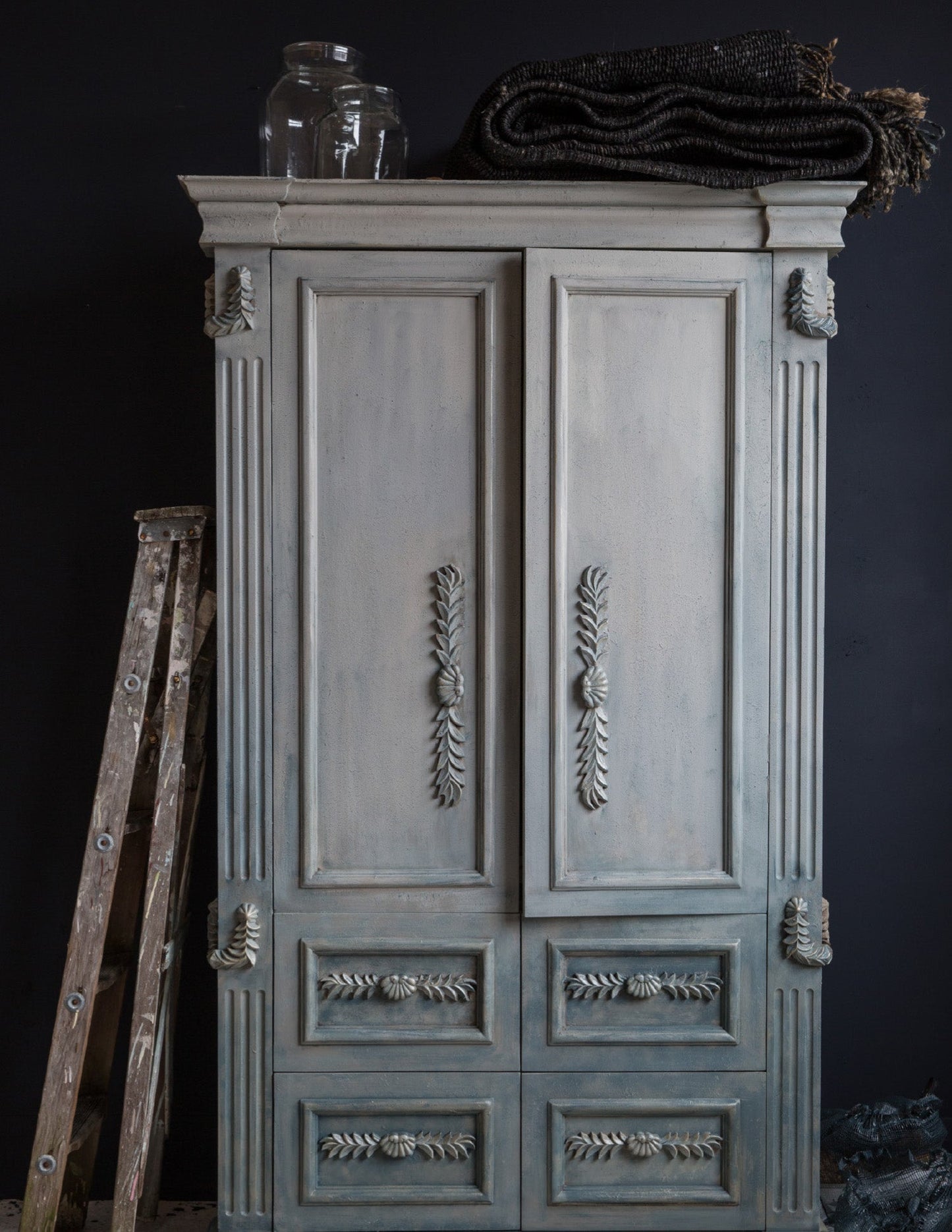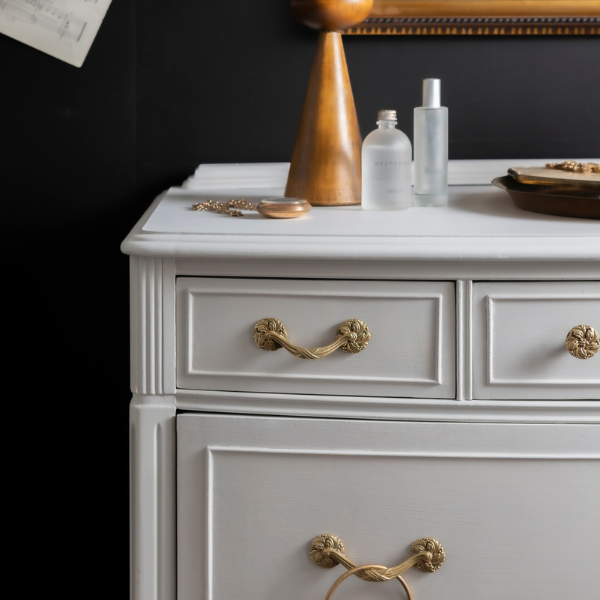 GETTING STARTED
Learn how to prep your furniture, apply our paint, choose a top coat or brush for your perfect project by checking our our free getting started guides.
DOWNLOAD THE GUIDES
SHIPPING & RETURNS

We strive to ship out every order within 2-3 days from ordering. If your order is placed before 10AM EST then consider that Day One. Please read more about our shipping policy here.

SHIPPING & RETURN POLICIES

PROJECT INSPIRATION

Discover all the different ways Fusion Mineral Paint has been used in varying projects. Get ideas, learn techniques, and get inspired! Check out our Fusion blog right here.

THE FUSION BLOG