Glaze
Regular price
Sale price
$7.99 USD
Unit price
per
Sale
Sold out
Our Glazes are excellent for faux finishes on furniture or walls.
With exceptional ease of application with a long open time, our glaze delivers the performance of a professional finish that everyone can achieve! Dries to a soft matte finish. For high traffic areas, we recommend a topcoat. 
Antiquing Glaze is lightly tinted to a rich brown for the perfect antiquing look.

Our Clear Glaze can be custom tinted with our paint or metallics.
Application Tool
 Brush, Sponge, Rag
Re-coat Time

 12-24 hrs

Dry Time
 12 hrs
Top Coat
 Required on surfaces that will come into water contact such as cabinets. Any topcoat can be applied.
Clean Up
 Water
Finish/Sheen
 Matte
Recommended Uses

 Add age to your furniture that can be easily painted over in future. Accentuate details and texture on a painted piece.

Can Be Applied To

 Painted surfaces. Non-oil, no-wax surfaces.

Can Be Painted Over
 After 24 hours
How to Prep
 Apply to a clean previously painted, wax or oil-free surface
Cure Time
 28 Days
Maintenance/ Cleaning
 Clean as required,

 with 

mild soap and water.
DIRECTIONS

HOW TO USE IT?
Apply liberally with a brush of your choice and then gently wipe back with lint free cloth to achieve desired effect. If there are detailed crevices this is where the glaze will really show its glory! If too much force is used, it may reactivate the paint layer below as glaze has a high water content.

For areas where there will be lots of water contact like kitchen cabinets or table tops, allow the glaze to dry 24-48 hours before applying a top coat using our Tough Coat or Gel Stain.


TIP: If adding tint or paint to the clear glaze, test to ensure your desired pigmentation is achieved prior to application by doing a test patch.

DID YOU KNOW?


You could use a damp cloth to remove more glaze
The clear glaze can be tinted with any of the Fusion paint colours including the Metallics!
If you glaze large flat areas that will get washed and wipe add a topcoat to protect your work.

WHAT IT WILL LOOK LIKE
As with the Fusion Mineral Paint The glaze is also matte unless you add one of our Metallics for some shimmer!

CURE TIME
The glaze has an extended open time giving you plenty of time to work with it so dry and cure time is slightly longer than our paints. Dry time is typically 24-48 hrs and cured in 28 days
BENEFITS

WHAT ELSE CAN IT BE USED FOR?


You can use our glazes for lots of faux finishes including faux wood grain, ragging, striated patterns and so much more.


The Glaze can also be used to give our paint a little longer open time and works well in our Metallics.


It can also be used to create the same effects as our waxes can but have the added bonus of being water based.
FREQUENTLY ASKED QUESTIONS

Can you make a custom coloured glaze for me?
The only colours available are Clear and Antiquing, but you can mix custom glazes very easily! Just add a couple drops of paint to your Clear Glaze to give it a brand new hue. We use about 1 part paint to 3 parts glaze.

What colour is the Antiquing Glaze?
The Antiquing Glaze is a brown colour, pigmented to the perfect colour for ageing.

How do I use Glaze?
It is so easy to use Glaze! Simply brush or wipe on, being sure to get it into the details and crevices that you want to accentuate. Then simply wipe away the excess until you are happy with the look! Glaze has a really long open/drying time so you have a lot of time to play around with it and get the look you want.

Check this post for more information: https://fusionmineralpaint.com/perfect-french-blue-paint-colour/

Why isn't my Glaze drying?
Our Glaze has a really long open time - meaning it takes a while to dry. Depending on your humidity, it may take up to 24 hours to dry completely.

Read all about the most frequently asked questions on our FAQ page.
Share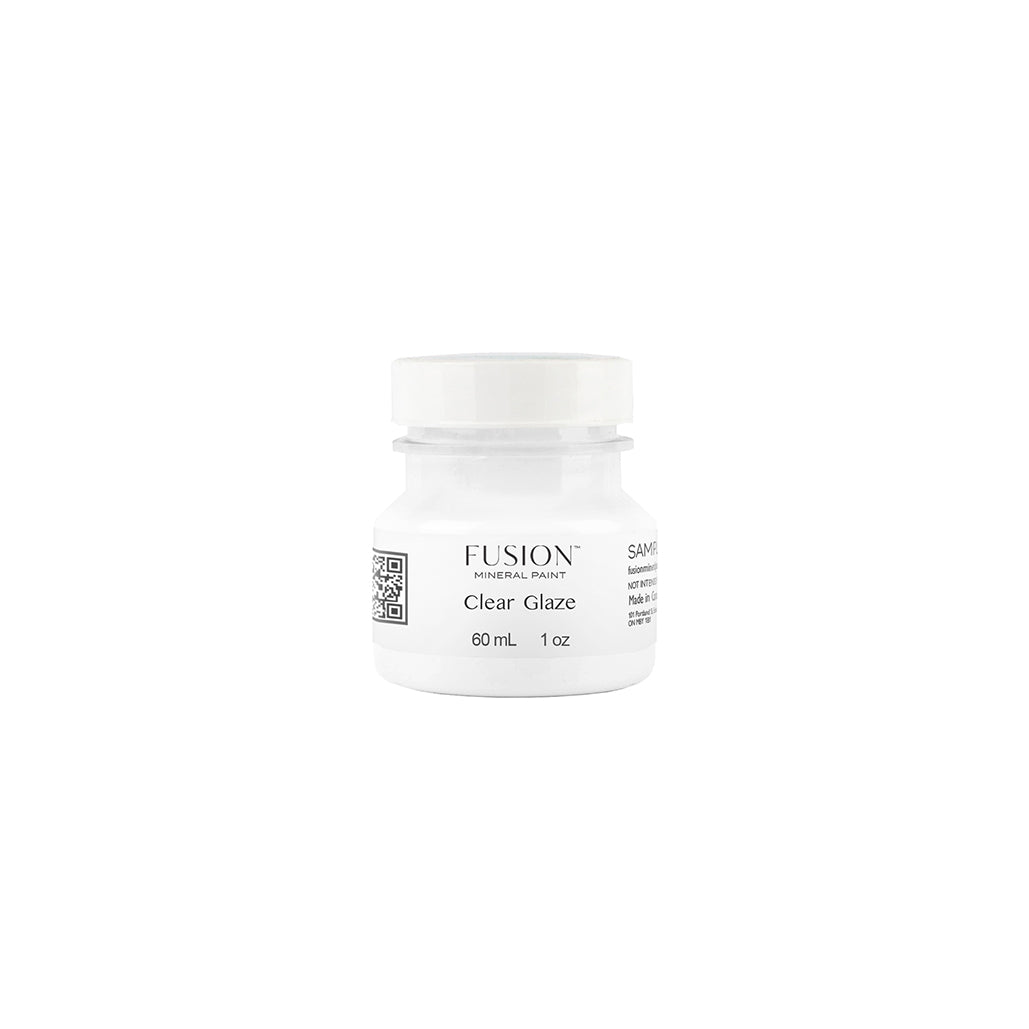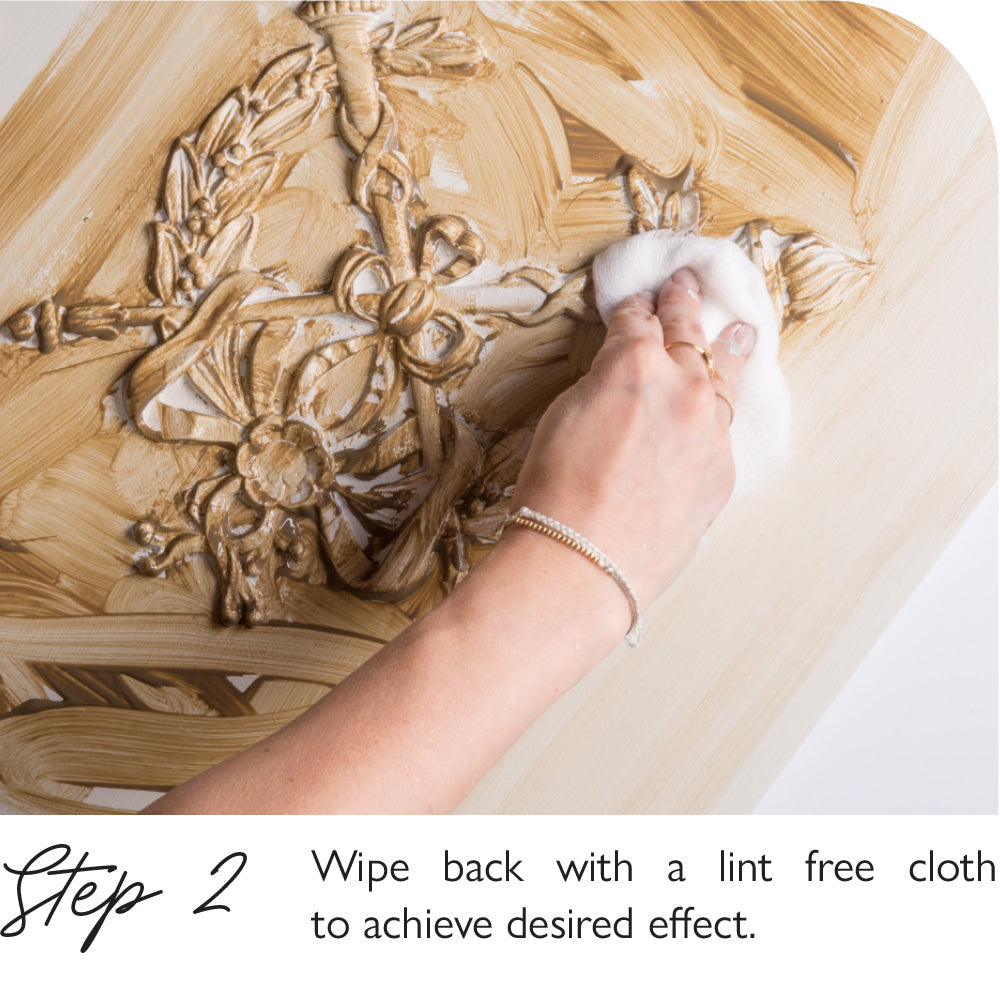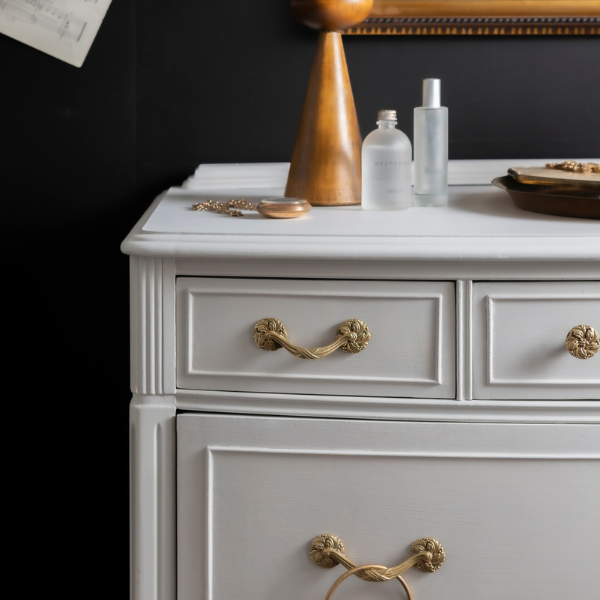 GETTING STARTED
Learn how to prep your furniture, apply our paint, choose a top coat or brush for your perfect project by checking our our free getting started guides.
DOWNLOAD THE GUIDES
SHIPPING & RETURNS

We strive to ship out every order within 2-3 days from ordering. If your order is placed before 10AM EST then consider that Day One. Please read more about our shipping policy here.

SHIPPING & RETURN POLICIES

PROJECT INSPIRATION

Discover all the different ways Fusion Mineral Paint has been used in varying projects. Get ideas, learn techniques, and get inspired! Check out our Fusion blog right here.

THE FUSION BLOG